Church leaders simply must know where their church stands in relation to budget. Today, we're talking about what is perhaps the most well known and employed (as it should be) finance report in the church – the Budget vs Actual report.
As such, this report doesn't need much explanation. Just remember to use this report in conjunction with the Balance Sheet and Cash Flow reports to get the whole picture.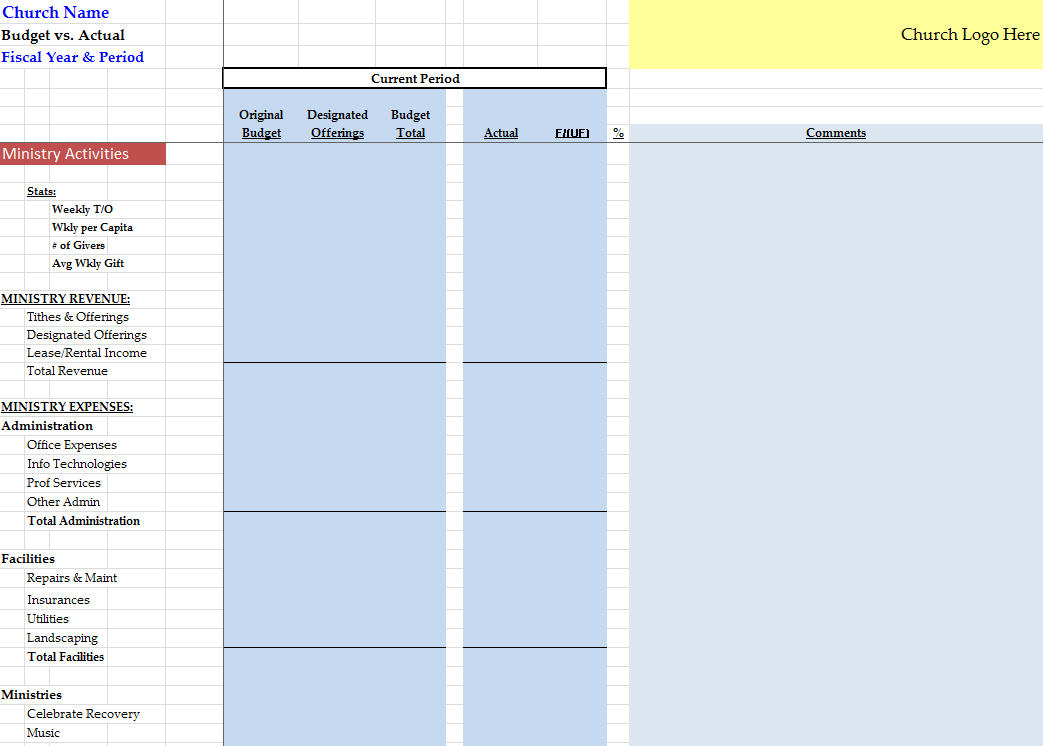 Just as important to look at the report – is to act upon it. Understand the drivers or underlying causes of the variances or differences between the budget (expectations) and actual (reality).
The Finance Person or CBA's role is to understand these differences before closing the books/publishing the reports. Seek to understand variances in the following areas before publishing reports:
A. As to Giving:
Initially, I like to understand differences due to the:
– # of givers vs budget
– amounts given per giver vs budget
– amounts given as special gifts (large, un-budgeted)
This is relatively simple to do if you incorporate these variables into your Giving Budget.
B. As to Expenses:
1st, look for errors of commission and omission:
– sometimes things are coded to the wrong place – reclassify them to the correct place
– other times the expense was incurred but the invoice wasn't received or entered before the cutoff – accrue these items.
The remaining items are spending differences:
– spending on items not budgeted
– no spending on items that were budgeted
– sometimes, it's just timing – the expense will happen, but just not when budgeted
Confirm these spending variances as needed by working with the Ministry Heads.
C. When meeting with the Executive and Finance Teams, determinations can be made as to needed adjustments in spending behavior or whether there's a need to adjust future giving and/or spending projections.
Here's my Budget to Actual Report Format – download here  Budget vs Actual Report Format
Note these three things:
I have included a Stats section just below the Income Area.
I have a column for designated gifts in the income section as well as where those gifts were given in the ministry budgets.
I utilize the comments column to explain the budget to actual differences – on a period and YTD basis.
In Closing:
The Executive & Finance Teams understanding of this report is absolutely key in maintaining trust with the body (knowing and making adjustments as needed) as well as in ongoing vision casting.