I've devoted a lot of posts on this site to ministry planning. In fact, I recently devoted two articles to budgeting the income in your church [see first post in series here].
While planning is a good and necessary part of being a good steward, sometimes God calls us to abandon what we can make sense of in order to take a huge step of faith – one so big that there would be no doubt it was He who did it when it came to fruition. After all, the Bible is replete with God leading His people to do things by faith – things that Man could not make sense of.
This is the story of a small church following the Lord and their Pastor in taking steps of faith in a crucial time in their history – steps that didn't make financial sense at the time – but they led to much greater things. Had they had been scared and let fear rule their decisions then, they'd still be there(?) not making near the impact.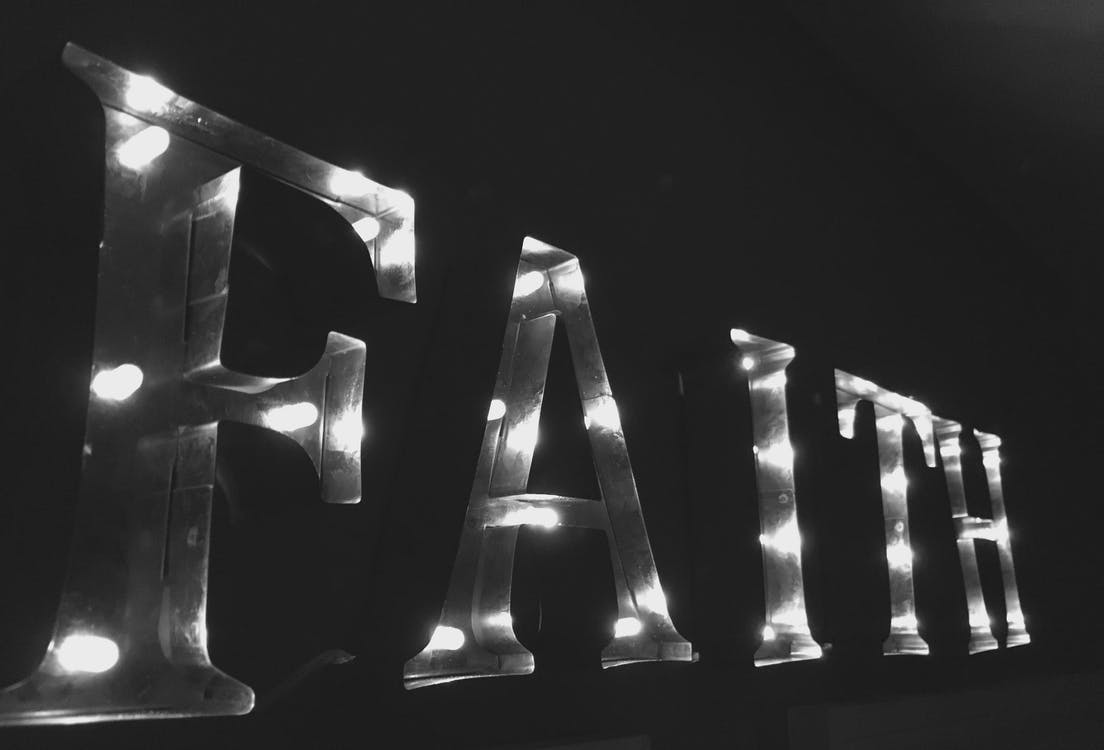 I had the privilege of being a part of a church of a 100 or so (at the time) in a very small rural town of about 1,300. There were only 4,700 in the entire county. (101 people per sq mile).
When I joined this church, their new pastor of 2 years and a part-time secretary was all they had on staff. The Spirit was there – I mean, it was obvious. The young pastor was a fireball. And he was flat bringing the Word. The church was growing with this young pastor at the helm.
As there usually comes a time when a church is adding folks, ministry opportunities or areas make themselves known. One of the first was the Music Ministry. We looked for a part-time music minister for a few months and simply could not find one. But, it was all we could afford. After a while and a lot of prayer, Pastor was convinced God was calling us to look for a full-time music minister. Here was the deal though – (ah, those pesky finance details) – there was no discernible way to pay for a full-time minister.
The lay leaders followed Pastor's lead in this, so the Pastor brought before the church the need/call to hire a full-time Music Minister. He also told the church he didn't know how or where the money would come from, but was convinced that was what God wanted us to do.
The Church overwhelmingly voted to move forward. We found a full-time Music Minister a short time after that. We moved his family from another state and we never missed a beat. (No pun intended). Payroll and bills were always met too. Looking back, it was a great move – the worship and music ministry and the church grew so much in the years that followed.
And again, another need made itself really apparent. We needed a Children's Pastor. More and more young families were coming. The church agreed and we set out to find a part-time children's pastor – we would go full-time later when finances allowed. Well, in much the same way, we could not find anyone who would take a part-time position. Again, the Pastor called us to launch out in faith and hire a full-time Children's Pastor even though we didn't have the budget for it. Again we found someone, moved them from another state and again we never missed a beat, financially speaking. That was really one of best moves that small church ever made.
Those two key positions really were the Launch Pad for even more growth and ministry resulting in many Changed Lives.
Eventually, after adding a 2nd service, we were out of space and out of parking. We were land-locked – no where to expand. After feasibility studies and meetings and a church vote, we launched out in faith and purchased land a couple miles away. We started by looking at and initially settling on a 30 acre tract, but before we committed, Pastor came back and said we needed to obtain an additional 20 acres! (adjacent to the 30 acre lot for a total of 50 acres). WHAT? After much discussion and prayer, by faith we purchased the 50 acres. We paid the land off within 3 years.
We then set our sites on a new sanctuary. Once we nailed down final plans and costs, I remember looking at what the monthly payments would be for the debt we would incur on the new facility – and it was quite scary. But we were convinced God hadn't brought us this far to leave us. Still, we weren't sure how we'd pay for it…I mean God was going to have to make it happen. Yet again, by the time the church was built…you guessed it – the money was always there to make the payments. In addition, in a couple years after we had moved in, we were able to renegotiate interest rates and lower the payment rather significantly.
What Jesus did in terms of saving people and changing people's lives post-move was absolutely breathtakingly incredible. Today, that current church occupies a large part of 30 acres, built another all-purpose building on cash, still uses the old campus and just broke ground to build another building for their student ministry. Future plans include a new sanctuary.
Now, all this would not be possible had we not stepped out in faith on the 50 acres and the Worship and Children's Pastor positions. All this because of the faithfulness of a few in a small rural church not afraid to dream big and not afraid to trust in an even bigger God.
The point is – sometimes God calls you to trust Him even when it doesn't make financial sense. And guess what, it's like that in all other areas of life as well!
So work up all the budgets you need to and continue to make ministry plans. That's good stewardship. Just be listening to God at the same time for those special journeys He wants to take your church on.
Remember, if God is calling you to something, He will provide for it.
God IS > pen and paper.